Our bands have been busy recently.
Our Grade 4 band made their 2022 competition debut at the San Diego Scottish Games in Vista, CA last month. They took second place out of three bands that played that day. Many of the members were making their competition debut, very proud of them and the hard work they put in to making this happen.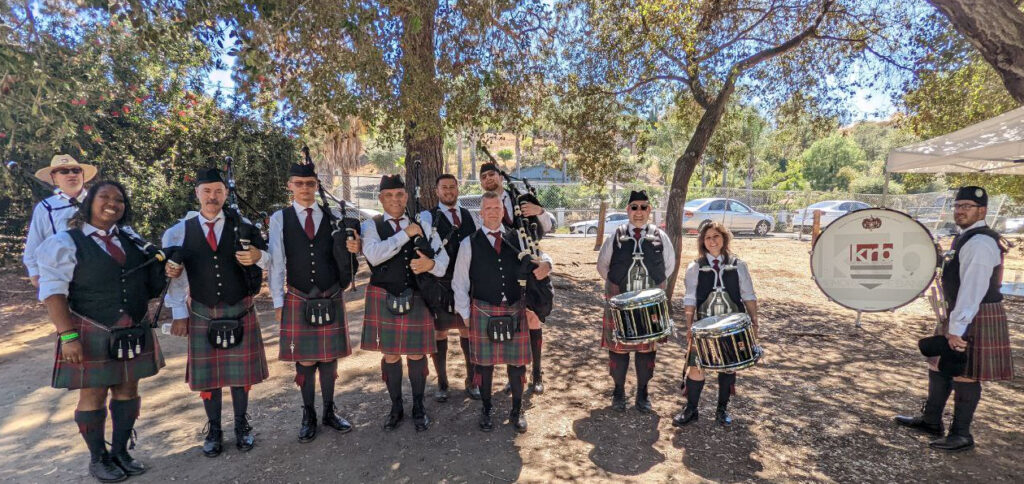 Our Grade 3 band traveled up to Monterey for the Monterey Scottish Games and Celtic Festival last weekend. The band placed second in the Medley and third in the MSR. We enjoyed playing for the Drum Major contest both days, the Roddy MacKay Memorial Marching & Deportment Parade contest, and the famous Monterey Ceilidh. We are looking forward to making regular trips back to Monterey.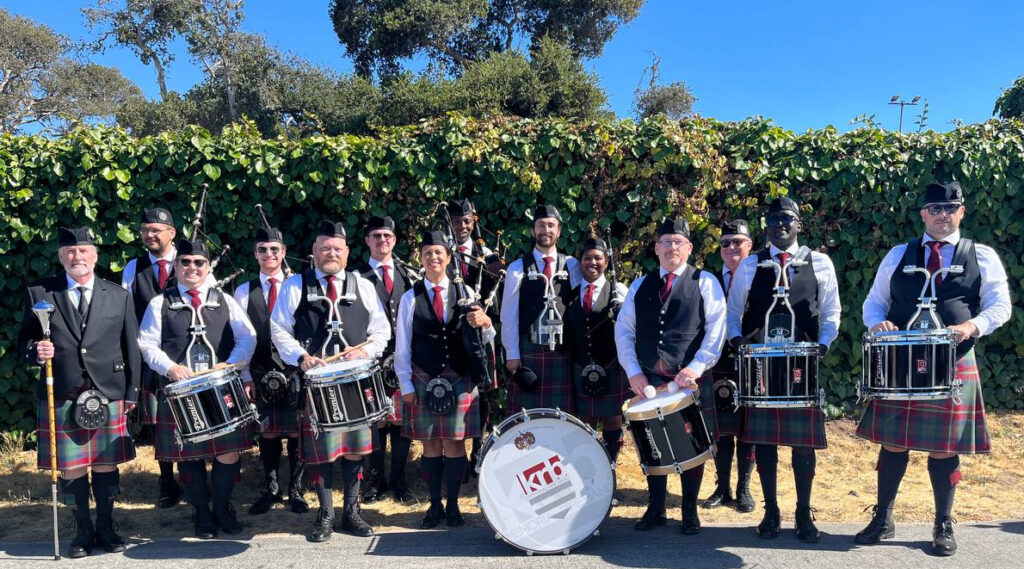 The Kevin R. Blandford Memorial Pipe Band was founded in 1986 as the R.P. Blandford and Son Pipe Band. The current name was assumed in 2003 in honor of the late Kevin Blandford. The Band, under the direction of Pipe Major Martha Hall and Drum Sergeant Justin Hall, fields two competitive ensembles, a Grade 4 and a Grade 3, and can be found performing at a variety of events in Southern California and across the United States. If you are interested in hiring the Band please visit our contact page.
The Kevin R. Blandford Memorial Pipe Band is a registered 501(c)(3) nonprofit organization with the IRS as R. P. Blandford & Son Pipe Band. All donations and purchases are tax deductible. For more information, please contact the Executive Board at: executiveboard@blandfordbands.org.