Join the party and support the band!  KRB will return to Social Costa Mesa to celebrate St. Patrick's day on March 14th and 15th!  VIP tickets are available for purchase in the Store section of our page now.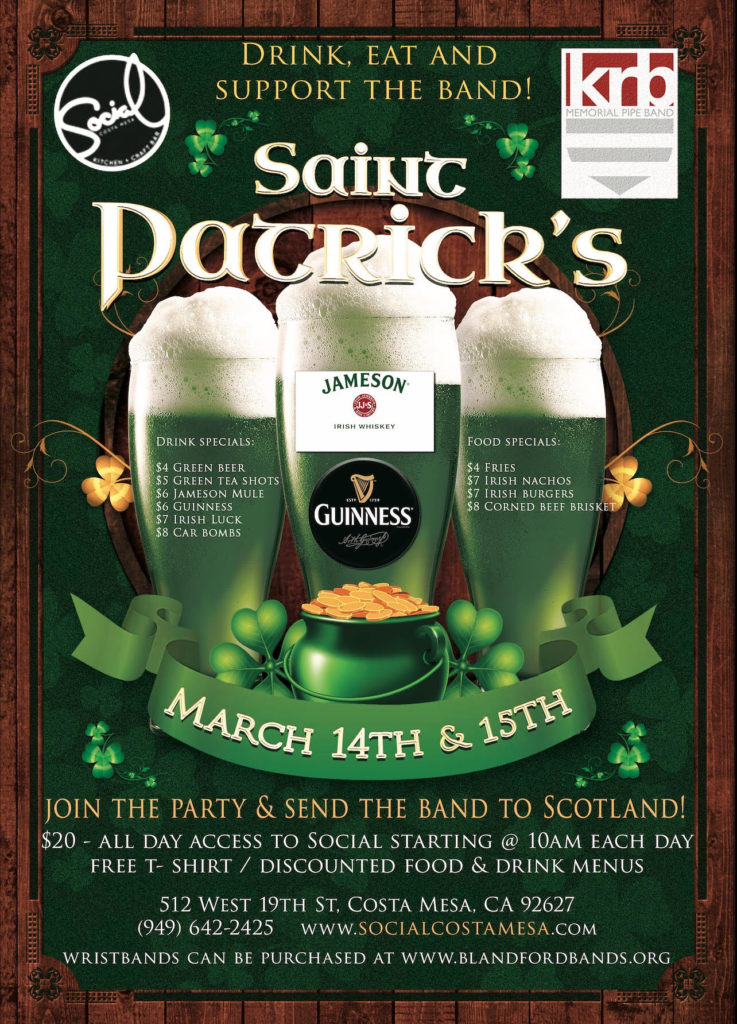 The Kevin R. Blandford Memorial Pipe Band was founded in 1986 as the R.P. Blandford and Son Pipe Band. The current name was assumed in 2003 in honor of the late Kevin Blandford. The Band is currently under the direction of Pipe Major Martha Hall and Drum Sergeant Justin Hall. The Kevin R. Blandford Memorial Pipe Band can be found performing at a variety of events in Southern California and across the United States. If you are interested in hiring the Band please visit our contact page.
The Kevin R Blandford Memorial Pipe Band is registered with the IRS as a 501(C)(3) corporation.  All donations and purchases are tax deductible.  For more information, please contact the Executive Board at executiveboard@blandfordbands.org.